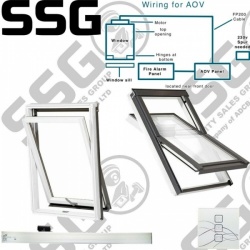 78x118cm Centre Pivot Roof Window AOV Smoke Vent Actuator & Control Unit Kit£1,496.25
This High Quality system is designed to reduce smoke build-up, helping to provide a safer escape route for occupants and access for fire-fighting personnel.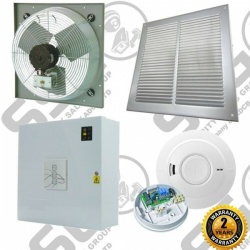 AOV Automatic Vent Smoke Extractor Ventilation Fan High Temp w/Control Panel Kit£1,359.75
Smoke Alarm, Relay Base & Backup Battery Included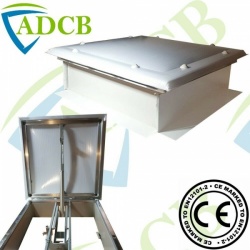 140° Automatic Smoke Fire AOV Roof Vent Actuator Window 1100x1100mm 24V DC£1,254.74
This automatic smoke exhaust vent is a 140° opening lid-type leaf designed with the primary function of evacuating smoke, fire fumes, and thermal energy from inside buildings to the outside, thus contributing to protection of life and property. It is available with a variety of lid options, including polycarbonate, acrylic and aluminium.